THE MALTESE CHICKEN (1986)
A.K.A. Quest for the Maltese Chicken
[Futureware]
48K Cassette
Written by: Pat McCormack & John Kavanagh



REVIEW by AtariGrub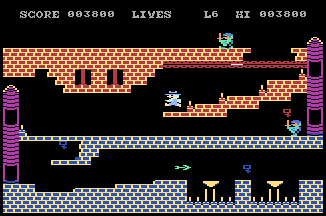 What do a Detective, a Chicken and an Enchanted Castle have in common? Answer - they all appear in this below average platform game from Futureware! Detective Bogey's latest case is to locate the Maltese Chicken's rarely laid Golden Egg. The game begins with your detective work done, and the clues having led you to the Maltese Chicken's mountain hideout, which is protected by an Enchanted Castle!
You control Detective Bogey with the usual joystick controls with left and right for normal running and the joystick button used jump in the required direction. Pulling down on the joystick will make Bogey hide inside his own hat, thereby avoiding any flying obstacles, such as arrows or killer balloons! Each level features a number of keys to collect before allowing you onto the next screen.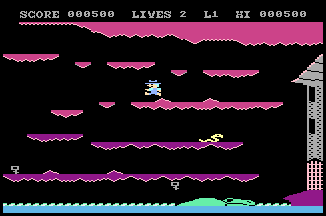 You start with 5 lives, which are soon used up - NOT by the enemies, but by the poor collision detection. Falling off a small ledge to the level below often ends in a loss of life no matter how tiny the fall. The only way to safely descend is by jumping down, which gravitationally means your character has further to fall! The tiniest touch of your hat on an overhead ceiling or brush of your toe against a rock will start you back at the beginning of the current level, while jumping over moving obstacles is even harder making this game a very frustrating experience.
After finally reaching the last level (thanks to the Atari800Win emulator's cheat options) the game begins again from level one with faster enemies and some additional obstacles (Killer Balloons, Orcs, etc) on some of the later levels. However, each of the six difficulty levels can be selected from the title screen before you begin the game. Graphical this game looks great with each of the five screens colourfully represented, but unfortunately this is all let down by the poor gameplay. A frustrating disappointment.


"Here's looking at you chick!"
(2/10)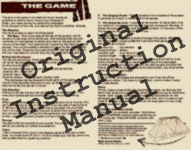 GAME TIPS

If you're finding the game too difficult, disable the Player to Player sprite collision detection using the Atari800Win emulator or use the unlimited lives cheat below:

CLICK HERE to Download an Unlimited Lives file for use in the Atari 800Win Emulator.



GAME OBSTACLES

| | | | |
| --- | --- | --- | --- |
| | - SNAKE | | - WITCH |
| | - CROCODILE | | - ORCS |
| | | | |
| --- | --- | --- | --- |
| | - SOLDIERS | | - SOLDIERS |
| | - FIREBALL | | - ARROW |
| | - SPIDER | | |
| | |
| --- | --- |
| | - MALTESE CHICKEN |
| | - KILLER BALLOON |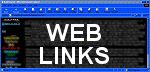 The Official Site of Humphrey Bogart
(Photo Gallery, Filmography, Quotes, Wallpapers, Screensavers and more!)
www.humphreybogart.com/

Classic Films - 'The Maltese Falcon'
(In depth article on this classic 1941 film starring Humphrey Bogart as Sam Spade)
www.moderntimes.com/palace/falcon/

The Maltese Islands - Malta, Gozo and Comino
(What to see, stay and do in the Maltese Islands)
www.visitmalta.com/